What is ASPASIO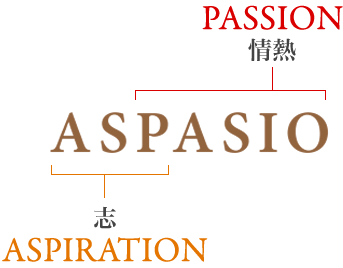 ASPASIO is a word coined from "Aspiration" and "Passion", and reflects our philosophy since our founding of working with aspiration and passion, with the same line of sight as the client.
We are working daily while keeping in mind our mission to realize a "One-Asia" through the reinvigoration of corporate activities. Our experienced professionals will provide various consulting services such as establishing management strategies and overseas response strategies, restructuring support, and M&A support.
Mission

In order to solve various problems that companies face, ASPASIO has "Financial advisory services", "Consulting services", and "Other business activities", strongly promoting comprehensive and multifaceted corporate support.